Session and Live sound control
Live Sound Engineering
A lot of our clients work involves live music set-up, audio mixing, control of sound levels and acoustics - i.e sound engineer service. Live band shows or gigs, public festivals, private parties and even DJ-ing. We have equipment for all levels and capacities and should source any additional items if required.
Session musicians
This is for singers or groups who may need one-off extra instrumentalists, background vocalists and other similar session performers. If required we can always quickly provide experienced people for you at reasonable prices.
Recent Clients:
musicians for various local groups/ community events
Studio Design, Sound and Acoustics Control
For the practicing musician or producer, we can provide at reasonable cost consultancy service towards detailed music recording studio design or set up. From the basic regulatory HSE requirements (for instance), to full-scale building work-space configuration(*), we will analyse and set up an up-to-standard operating environment for your studio that all clients will feel comfortable to work from.
(*)in relation to key room acoustic characteristics and parameters: e.g. room reverbaration, interference with signal, overall signal equalisation/processing requirements. Signal flow and set up relative to instrument placing, actual equipment needed. All work is done by experienced qualified engineers .
Equipment selection and optimising
We will evaluate your sound production work ,establish needs and identify suitable equipment sets: e.g sound system ratings vs. venue, midi based or live acoustics, PC hard disk or if just top-end reel tape will do! We can equally source the said equipments for you at small commission (contract work).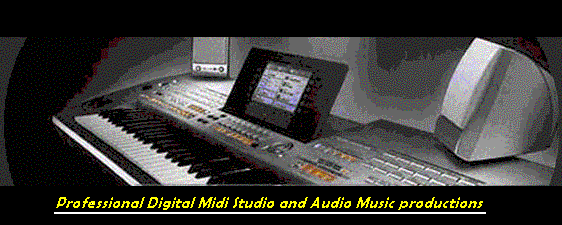 CONTACT US
Please feel free to contact us to discuss any work using this form herebelow.