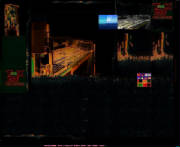 .

.

.

 

QUICK PICKS

STUDIO CLIPS




& DEMOS




 

Inst'l Demos

Track Demos

Loop Demos
------More on the way!------

New Projects
CURRENT PROJECTS:
-2nd gen. Savannahsoul Dance Music.
Oxford U.K. at BlackbirdLeys Soundworks
OLDER PTOJECTS
-1st/2nd Generation Savannahsoul Music
Kampala,Uganda and Trondheim, Norway
Check out our feature pages
Megatonne Hits & Killer Slows Jams.. are made here @(RTM)
Special selection of samples demoing eclectic contemporary styles from the studio, including Savannahsoul. Music soon avaialble online.
s
Upcoming Albums

CONTEMPORARY POP /JAZZ/ URBAN

Exclusive brand-new and remixed material for late 2018/early 2019 with both new vocals and instrumentation. Featurirng Oxford (UK)-based Artists and production. Out soon!

.

.

.

 

QUICK PICKS

STUDIO CLIPS




& DEMOS




 

NEW - 2016


GOSPEL HIP-HOP R&B



AFROFUSION



R&B SOUL CONTEMP

 

Gospel Demos

Featured
1.Life in Christ (Sis Promise, Sis Liz)

Loop Demos

Track Demos

(I don't need) Promises (Joy Ugwe)

Sentimental Lie (Titie/Winie/Jos)

Remix and reissue Albums

SAVSOUL /AFRO-EURO -URBAN BEATS & WORLD

Exclusive brand-new and remixed material in these genres. Featuring UK and Uganda (Diaspora as well as local) artists' contributions and complimentary co-productions. All albums out soon

E.AFRICAN FLAVOURS , VOCS & INSTR'L
NEW 'BACKING TRACKS' SERVICE!
Suitable for all funtions where live musicians are not available - Church services, Parties and Band gigs.
We have now resumed our popular service providing 'backing tracks' -programmed instrumental accompaniment - for live playback at functions using MIDI-SEQUENCER equipped keyboards. You can use your own keyboard as well, as long as it can play back MIDI files either directly (USB or Floppy drive, internal storage) or using a computer. Contact us to discuss your particular requirements.
GOSPEL CHOIR AND TRADITIONAL CHURCH MUSIC
We support Fabulous Gospel Church Choirs in leading worship and praise music every Sunday at the churches (see sample video below, since August 2011). Keyboard accompaniment and Live Sound Engineering service supplied ; similar at other functions of the church.
Image Copyright: RCCG Victory Centre, Headington, Oxford - Victory Voices Choir (2011)